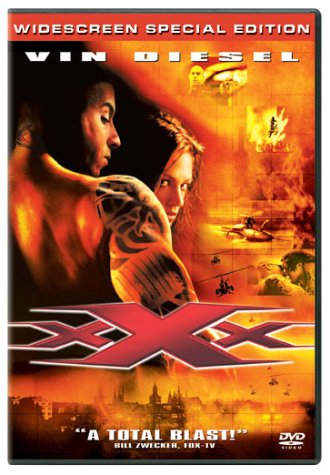 A New Breed Of Secret Agent.
SCORE: 8

Beers


Marginal
M'aud Diesel our lord prophet to Lord Chiu graces the silver screen with his majestic presence, however he foolishly decides to join a movie that has "Bad idea" written all over it. Now me being in the know, I realize fully that both Ghost Dog RC cola and JM think this movie is a shitpile. It does have its moments, granted mostly unbelievably moments, but what the fuck. The club scenes in this movie feature some really righteous looking babes clad in some mighty hot outfits while dancing to fairly decent music in an energetic original club atmosphere. The cars, please tell me some of the cars did not kick ass. His female love interest Asia Argento
is a superhottie that melts several frames of film that had to be cut from the released film. Now I'm not saying this is a good film by any standards however there is some massive cheese appeal to the mindless enjoyers of Testosterone Sporting events. Oh yeah, Samuel Jackson is in this collecting the Hollywood paycheck.